Busy Buddy Magic Mushroom is a very challenging treat dispenser toy although the difficulty is adjustable.
PetSafe manufactures this toy in two different sizes, small and medium/large. Unfortunately pet shops import only the small size toy to Finland, so this toy is a bit too small for Miki.
This toy is easy to clean, because it opens up on the top and on the bottom.
First time I gave this toy to Miki I filled it with kibble. I needed to adjust the difficulty to the easiest setting so the kibble could fit through the holes which are quite small. That is what makes the toy so hard.
The toy is quite durable. Miki tried to "open" the toy once, or in other words he tried to chew it open. Surprisingly the toy didn't get damaged at all.
It took Miki over 15 minutes to get all the kibble out.
Couple of years later Miki learned to open this toy, although it has a screw-on lid, amazing.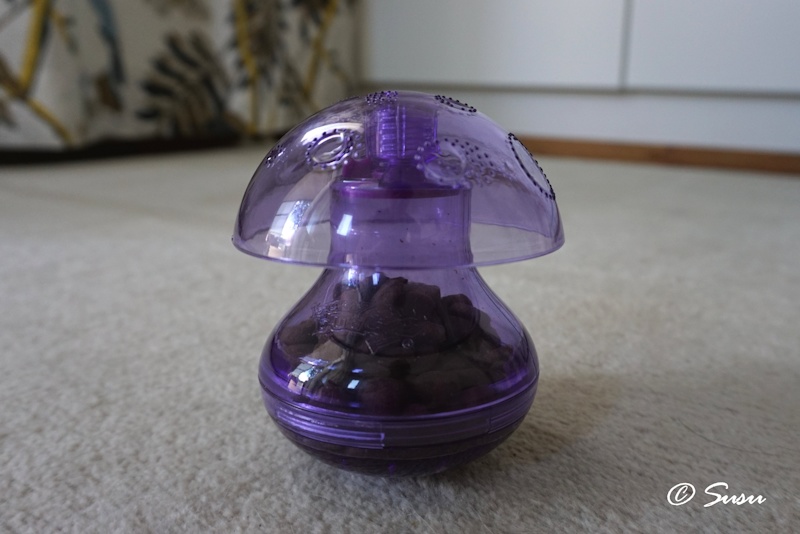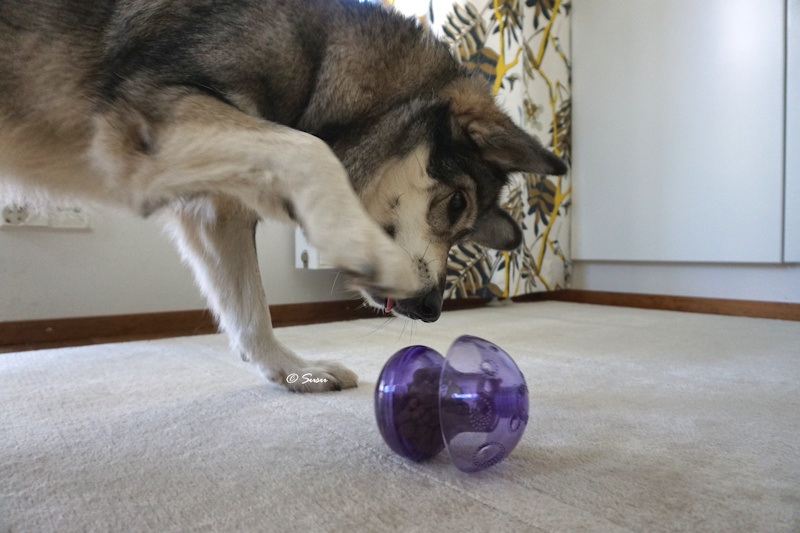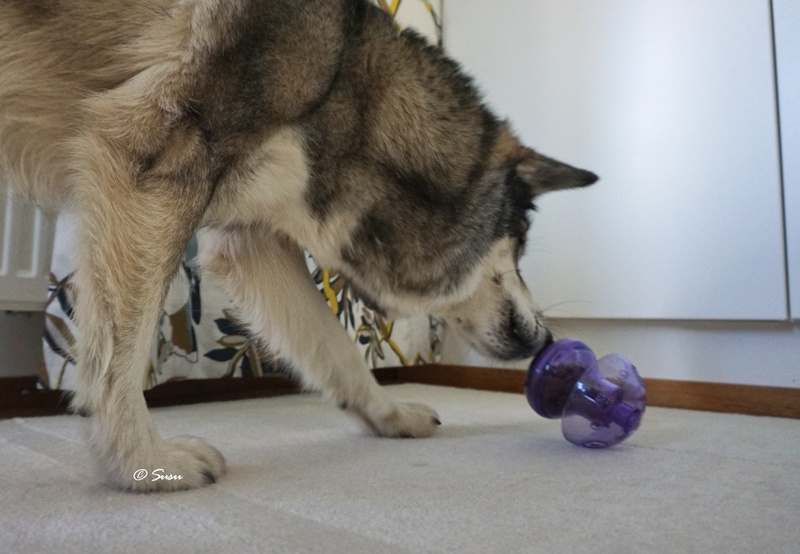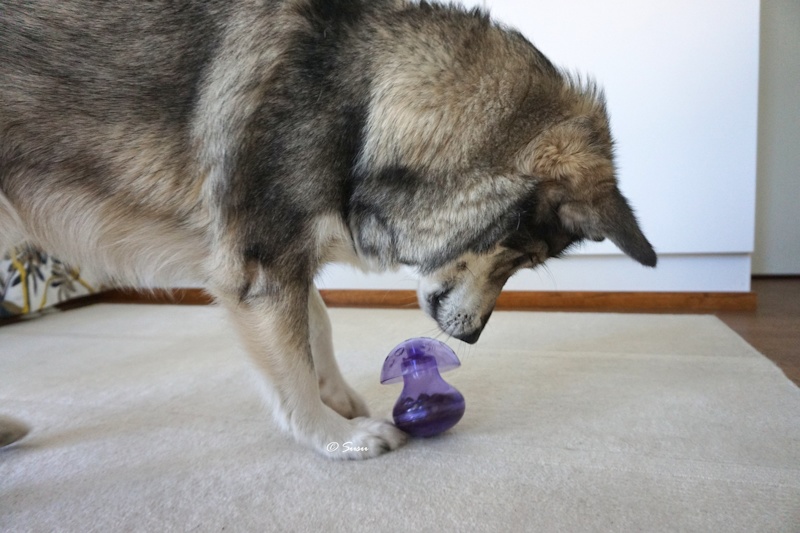 Open sesame? :D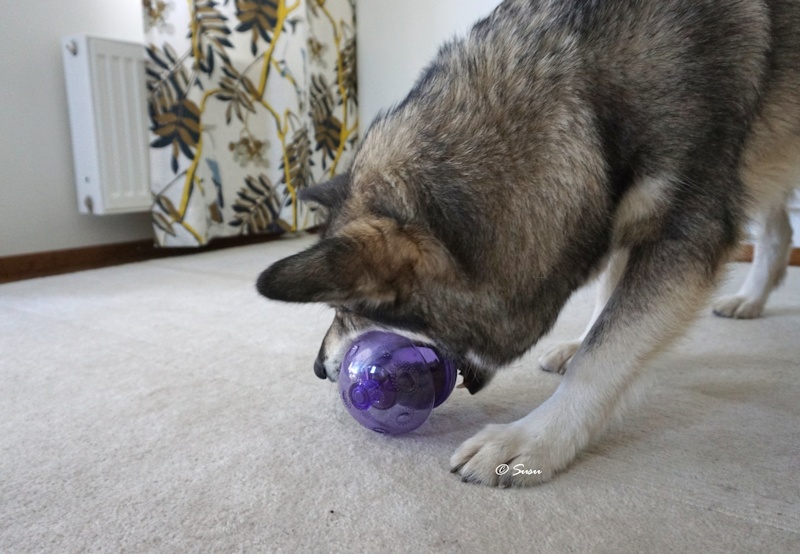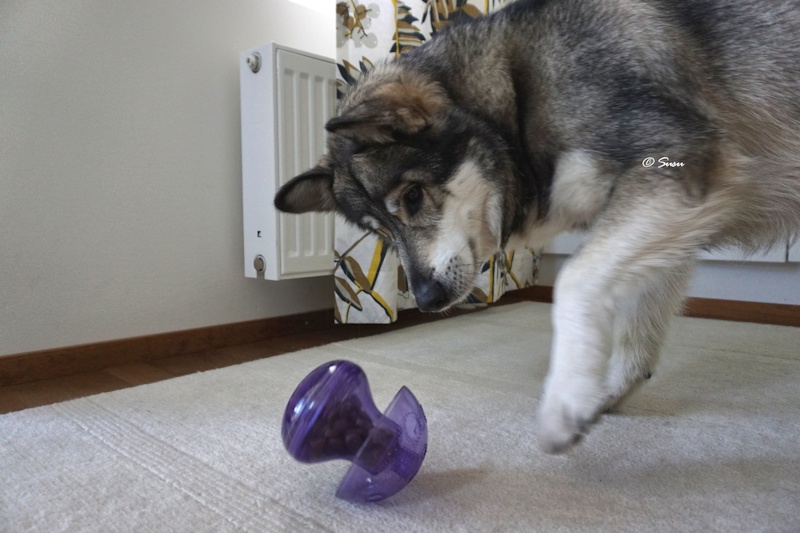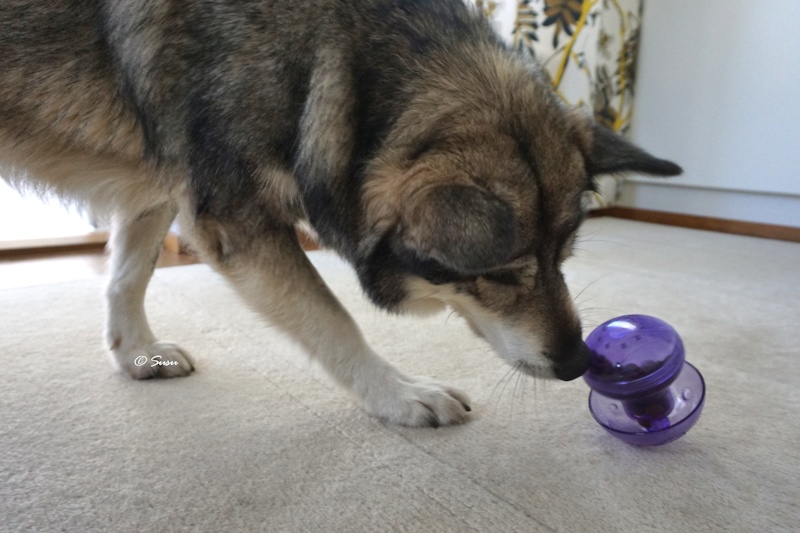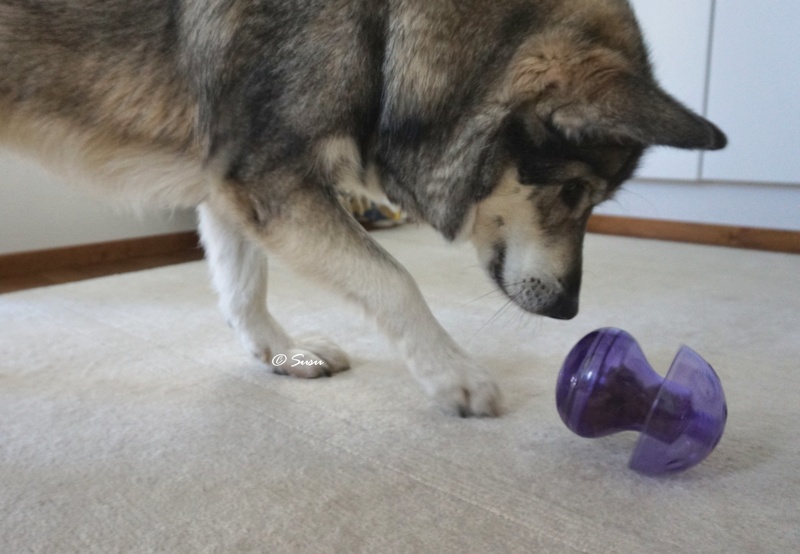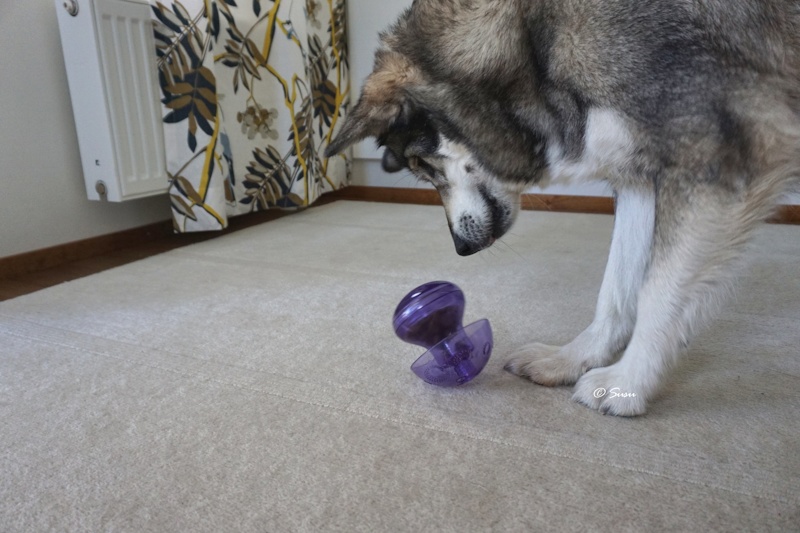 ---